Masks Basics
there are many misunderstandings what a mask can do and what not.
especially in regards of virus protection a lot of incorrect information can be found.
Here some basic clarifications:


the virus is usually transmitted through droplets from sneezing or coughing.
the vast majority of the droplets are less than 100 micron(0.1 micron) across.
Surgical madks are designed to prevent large droplets passing from the wearer's mouth to another person.
N95 respirators protect the wearer from breathing in particles bigger than 0.3 microns in diameter. When fitted correctly the respirators filter 95% of airborne particles.
THIS MEANS VIRUS CAN PASS THROUGH ALL MASKS, SO ONLY THE PROBABILITY CAN BE REDUCED.
General Mask Construction.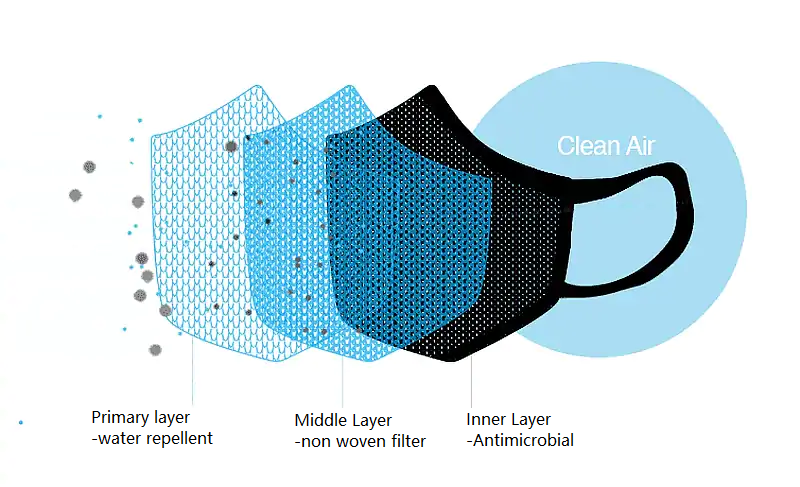 the primary layer is coated with hydrophobic chemicals is normally relative stiff, colouration has no functionality besides indication of the outer layer.
the middle layer is normally fluffy with a high fiber density to provide a better filter filtration effect.
the inner layer is soft and with antimicrobial protection to reduce the bad smell from human saliva.